Welcome Liam!
Kathi writes: Liam Thomas Koeniger has arrived! Liam was born on Thursday May 28 at 10:43 am. He weighed in at 7 lbs 11 oz (huge for us - Lara was just 5 lbs 12 oz!) and 20 1/2 inches long. He is doing well, and I am glad to be home and out of the hospital (and doing well too!). The girls adore him, and want to hold him constantly - which hopefully will be a big help!
June 5 (?): Who's da baby?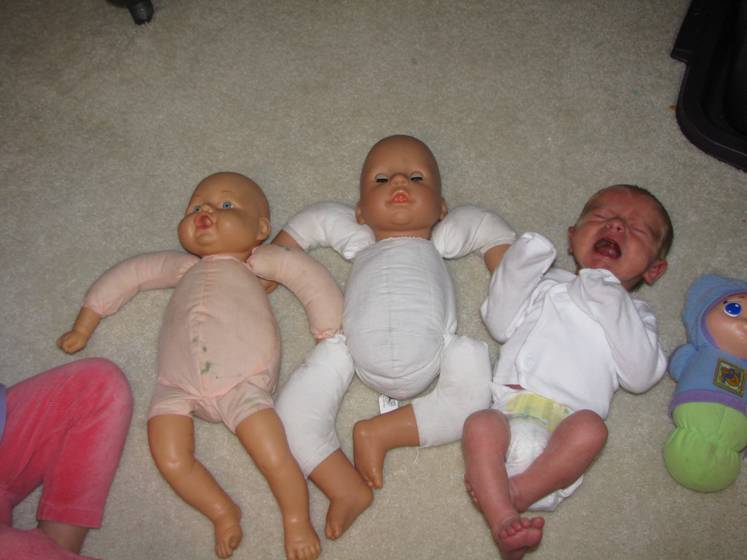 June 2: Now showing on facebook!
Is it Kathi? It must be Lara but the resemblance made me catch my breath. Kathi reports that Lara is actually very helpful with Liam!

---
Name that baby!

Hint: the first one is in a blankie bought by mrm during the early life span of the second one.
Give up? Answer, top to bottom: Ella; Lara; Liam.
---
First pictures:
Kathi looks beautiful

Lara, Ella and Liam

A good sleeper

Mommy's helper

Fuzzy head! Look at all that hair!

---
---
Marianne Mueller, mrm@sonic.net